The stimulus for the Oreon Collection are the dry stone walls found mainly in the West of Ireland. Our Oreon is a beautiful collection comprising of rings, a bangle, earrings and pendant. The collection is made in Sterling Silver with rare Irish Gold, fundamental to the design, in every piece. Based in Ireland, our designs take inspiration from our surroundings, the elements and the natural world we occupy.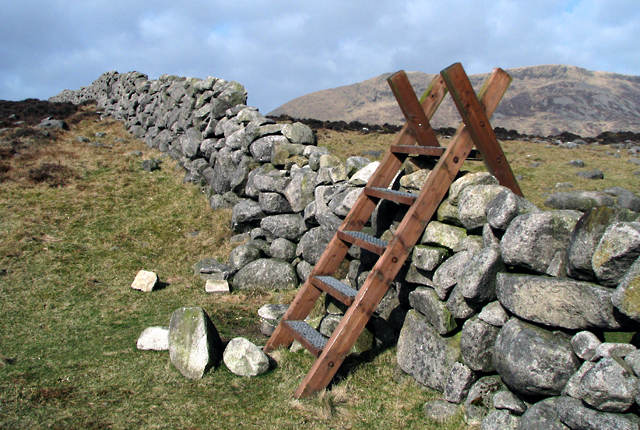 A dry stone wall is built with a variety of stones and skill and nothing else. It does not need mortar or cement to stand and have structural integrity. The Oreon Collection's design is the shapes and impressions of the many stone shapes used in Dry Stone Wall construction.
The oldest known dry-stone walls in Ireland are the Céide fields of Co Mayo, built approximately 5,800 years ago. It is estimated that the Irish countryside has over 400,000km of dry-stone walls, many of the walls still standing today were built during the years of the Irish Famine, less than 200 years ago. The walls were built to separate and protect crop fields as well as create separated fields for livestock grazing. A unique element of these walls is that they did not have gates, adding gates would have been costly and unnecessary, at only 3 foot high they are easy enough to climb.
Why are there so many stone walls in the west of Ireland?
This type of wall is most common in southern and western Ireland, where soil is poor and stones plentiful. The walls serve two main purposes: forming boundaries and as a place to put rocks that needed to be cleared from farmland. The stonier the land, the more walls you'll see and the smaller the fields.
The Celts built their stone walls to offer protection to the soil and their grazing farm animals from the relentless Atlantic winds, but not to stop them. They've stood for 6,000 years because their gaps let the wind carry through
A Dry Stone Wall is one that has been built using ONLY stone, without the use of any mortar or concrete. A well-built dry-stone wall can be as strong as a mortared stone wall, yet at the same time flexible enough to adapt to its environment. Aesthetically pleasing, they enhance the beauty of the Irish landscape. Other advantages of dry-stone walls include: economical to build – no concrete foundation or mortar filling; durable and flexible, requiring minimal maintenance; no unsightly expansion joints; self-draining, so less liable to damage from frost, subsidence, ground heave or thermal movement. They are a secure habitat for a varied range of flora and fauna, not to mention an exquisite abode for insects. Dry stone walls also provide durable livestock proof fencing.
Importantly in today's environmental impact awareness, they have a low-carbon footprint and are completely recyclable.
Source: What is a Dry Stone Wall?
Far from being a "dying craft", dry stone walling is thriving, helping to maintain our distinctive landscape for future generations to enjoy. Dry stone structures are always made in perfect harmony with the environment, and the technique exemplifies a harmonious relationship between human beings and nature.
We hope you enjoy the Oreon collection and its connection to the unique heritage that are the dry-stone walls of Ireland.
Behind every piece is a story…
What will yours be?